Facilities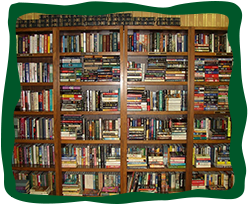 Elegant Public School has a fairly rich library. The library is constantly getting richer with the arrival of new books. The library facility is at the heart of our school community. It enables, encourages and empowers teaching and learning for all members of the school community
The role of the library is to provide a dynamic and flexible space that is innovatively designed with best practices and research in mind where students can explore and use various resources in different formats. They are encouraged to grow and become passionate learners and individuals where the world of knowledge opens up to them. The available resources offer an amazing variety of learning experiences for all ages as it comes from a variety of sources.
Apart from reference books, the library has Story books of various levels, Thesauras, Encyclopaedia, Dictionaries, magazines and important newspapers.
Magazines include Time, Newsweek, Asian magazine, Readers Digest, Outlook, India Today, Frontline, Competition Success Review, Economic Times and other competitive magazines. Literature and subject-wise Encyclopaedia lend richness and variety to collection.
Size of the library - 35'x 25. The library is equipped with all the 29 volumes of Britannica Encyclopaedia. Total no.of books – 12428; periodicals – 18; dailies – 15 ; reference books – 1100 ;magazines – 80